How to style the graphic tee
Who has an old concert shirt, band shirt, or graphic tee buried in the bottom of their drawer?! Pull it out and let's wear it! Graphic t-shirts are so comfortable and it's also a great way to show off your personality.
If you were watching my Instagram stories, you would've seen I posted a fun reel on how to style this Metallica shirt. I love the versatility!
If you don't have a vintage shirt, you can also pick up a brand new one from a store like I did. Graphic tees are trending these days!
Check it out how to style it below:
---
A mini skirt 
I love pairing a graphic tee with a girly skirt! It pairs so well together and gives you a chic stylish look.
---
Distressed Denim
This look is a bit edgier and makes the graphic tee pop! This gives the ultimate "street style" look that you see on Pinterest.
---
Leggings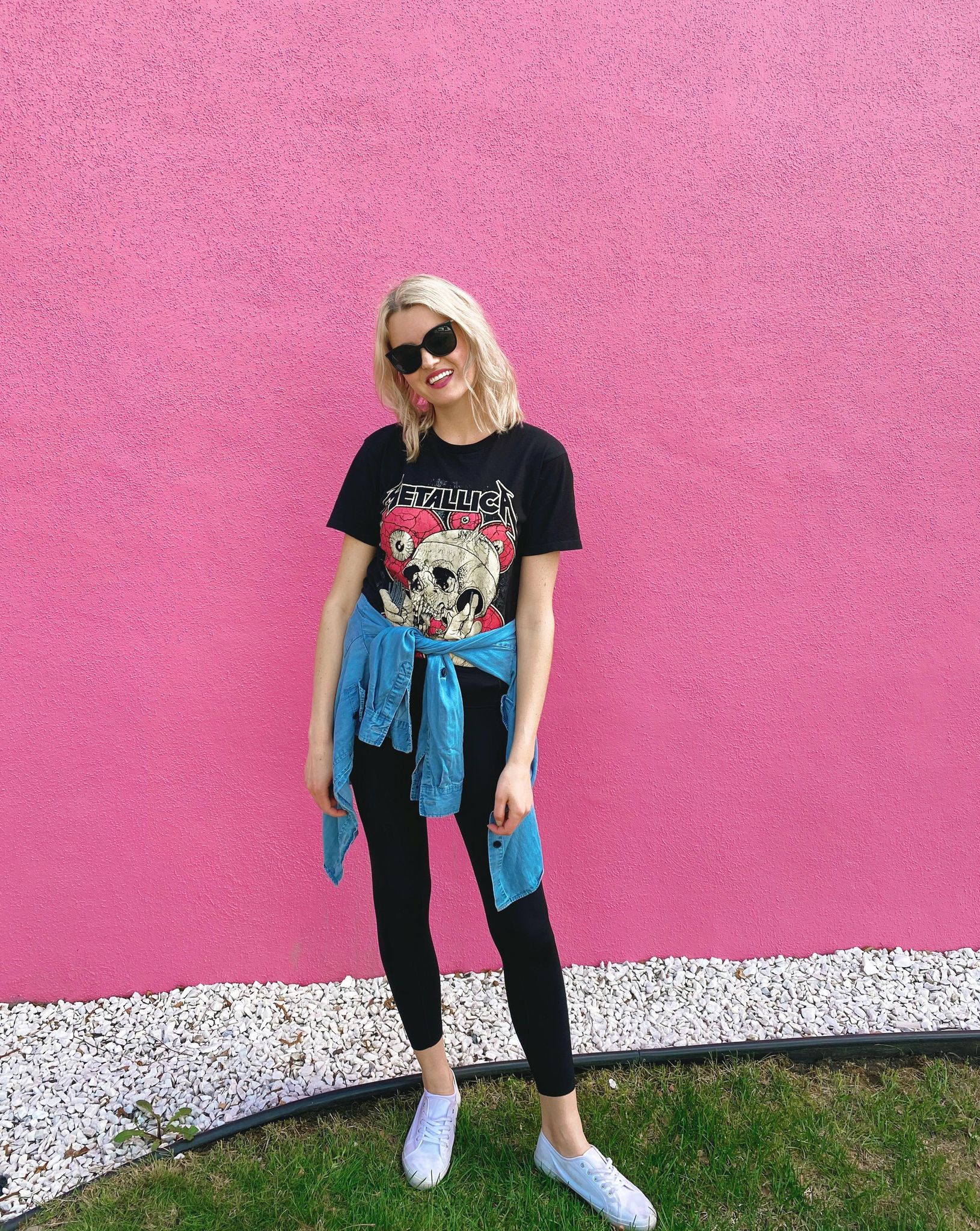 For a more casual look, I swapped my jeans for some leggings! Throw on some converse and you're good to go!
---
Graphic tees go with anything! How do you style yours?
-Jenna xoxo