How to style overalls 3 different ways
Overalls are a must have for spring and summer fashion! And as a part of the #JeanUp campaign in support of BC Children's Hospital for May, I wanted to write a blog about my denim overalls from Mavi!
What's great about overalls is that they're so chill and easy to throw on, but still stylish. They're also such a versatile piece! You can wear them so many different ways.
If you're looking to invest in a pair of overalls and aren't sure how to wear them, let me help you out!
Below are three effortless ways I've styled them:
---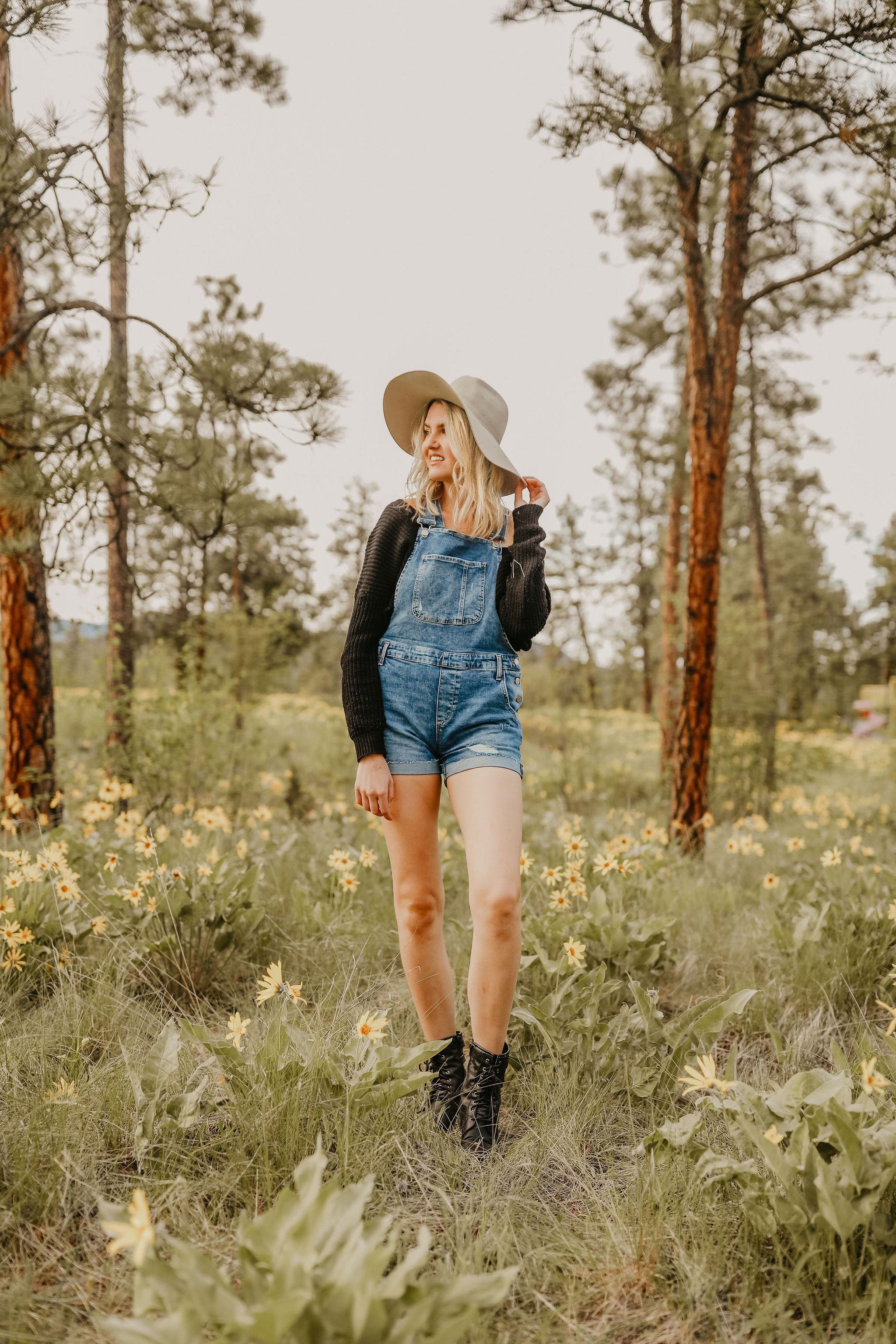 If it's a bit cooler out, you can easily pair your overalls with a chunky sweater as seen here. This is great for transitioning into the fall or even in early spring. An off the shoulder sweater is also super cute. I love pairing the combat boots and hat to make it more of a chic look.
Alternative: can pair it with a pair of strappy heels to dress it up even more
---
If it's super hot out, pair your overalls with a cropped top. I love stripes in particular but any crop top works. It cools you off as you're showing a bit of skin and comes off as more summery! I've paired it with some white converse for a more casual look.
Alternative: you can throw a base ball hat on to make it really casual
---
-White tee (or black tee)
The classic is a plain white t-shirt whether it's a tee or a tank top. Black also looks great too but white is great because the blue denim stands out against it more. This is the classic look that you can easily throw on. I've paired them with some black flats here.
Alternative: tying a flannel shirt around your waist makes this super cute too
---
There you go! I know I am going to be living in these overalls all summer. Jean up and show off your denim this month!
-Jenna xoxo
All photos from this blog are by Pala Mikayla Photography.