How to style the boyfriend shirt 3 different ways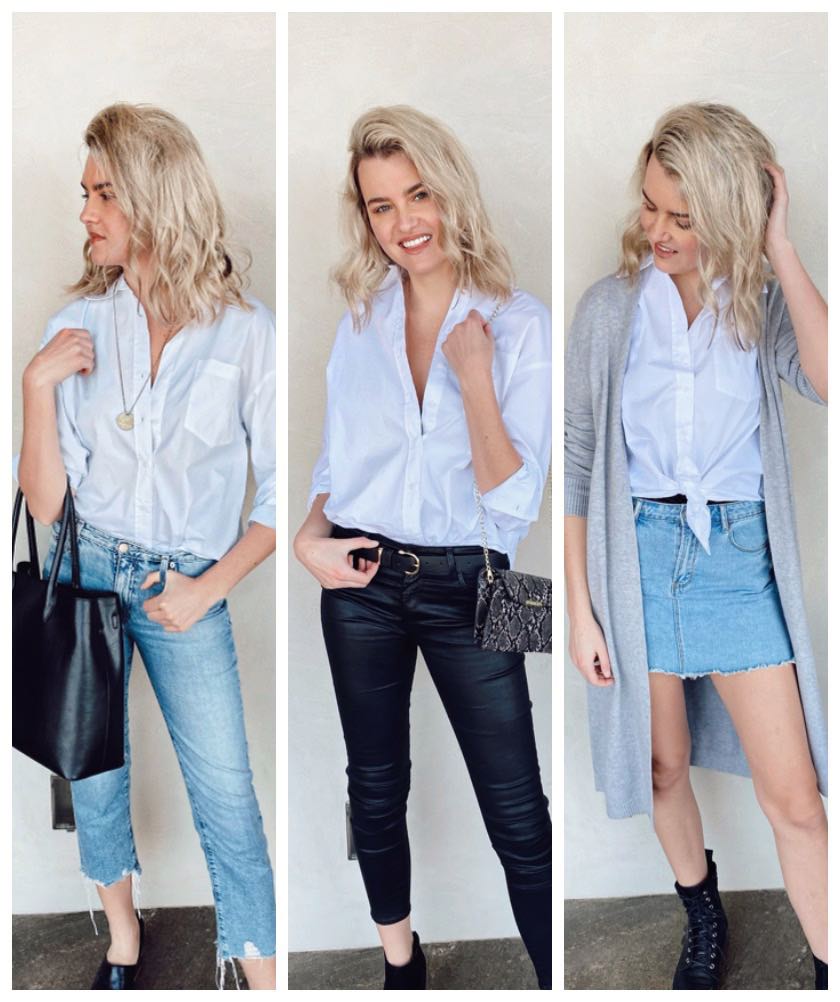 As I've grown into my late twenties, the more I have invested in classic pieces for my wardrobe! I used to always buy cheap quality clothing just to have "a new top" or a "different outfit". Now, I invest in quality timeless pieces that are versatile and will last a long time.
Today, I'm going to share how to style the boyfriend shirt! Aka, a white oversized button up. This is such a great piece to have in your wardrobe as you can dress it up, dress it down, or layer it!
And if you missed it, check out the reel I did today on Instagram where I've styled it!
Here we go:
---
Denim
Here, I've tucked my shirt into my favorite pair of denim jeans. This is a nice, clean look.
---
Faux leather
Here, I've dressed up my shirt with a pair of faux leather pants, heels, and belt. I tucked the front of the shirt in but left the rest tucked out for a classy evening look.
---
Skirt
Here, I tied the bottom of my shirt and paired it with a cute denim skirt (you could also pick a bold statement skirt) and threw a cardigan over top.
---
There are so many other ways you could style this! Under a sweater, over a dress, belted, you can't go wrong.
How do you style yours? Send me a DM on Instagram, I would love to hear!
-Jenna xoxo