My lazy girl's guide to fashionable fall looks
It's fall guys. We all wanna step out looking as cute as we did in our summer dresses in the warmer months. But let's get real. The cold is creeping up on us which makes everybody want to stay inside….which slowly progresses into becoming lazy. Or is that just me? LOL
Regardless, we still all wanna look cute…
Let me tell you a secret. What's great about fall is you can get away with breaking the rules of fashion! Let me make it easy for you and share my top fall looks for the lazy girl!
Check it out!
---
Sweater dress
Who says you can't wear a dress in the fall? I LOVE a good sweater dress. They're loose fitting and super cozy! You can pair it with whatever you feel like! Cute booties, combat boots, or knee high boots! Speaking of…
---
Knee high boots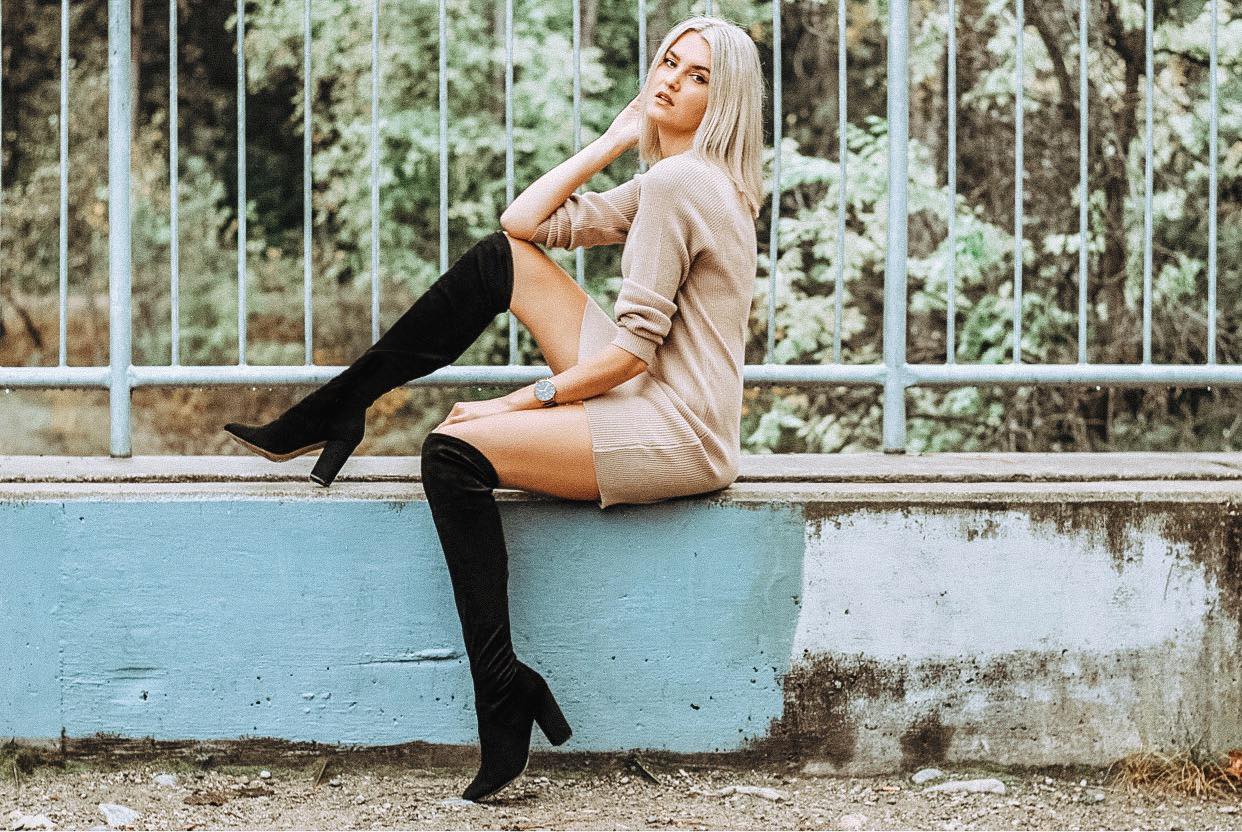 Knee high boots are how I think of sunglasses. You can throw on sunglasses and instantly look fashionable. It's the same with knee high boots. You can throw them on with anything and again, look instantly like a fashionista. It's the magic of the knee high boots!
---
A long fall dress
I love a good fall dress! Pick something with a warmer color palette, sleeves, and a longer hem line so that you have enough coverage for the crisp fall days. Same as the sweater dress, it takes two seconds to throw on!
---
Mustard colored anything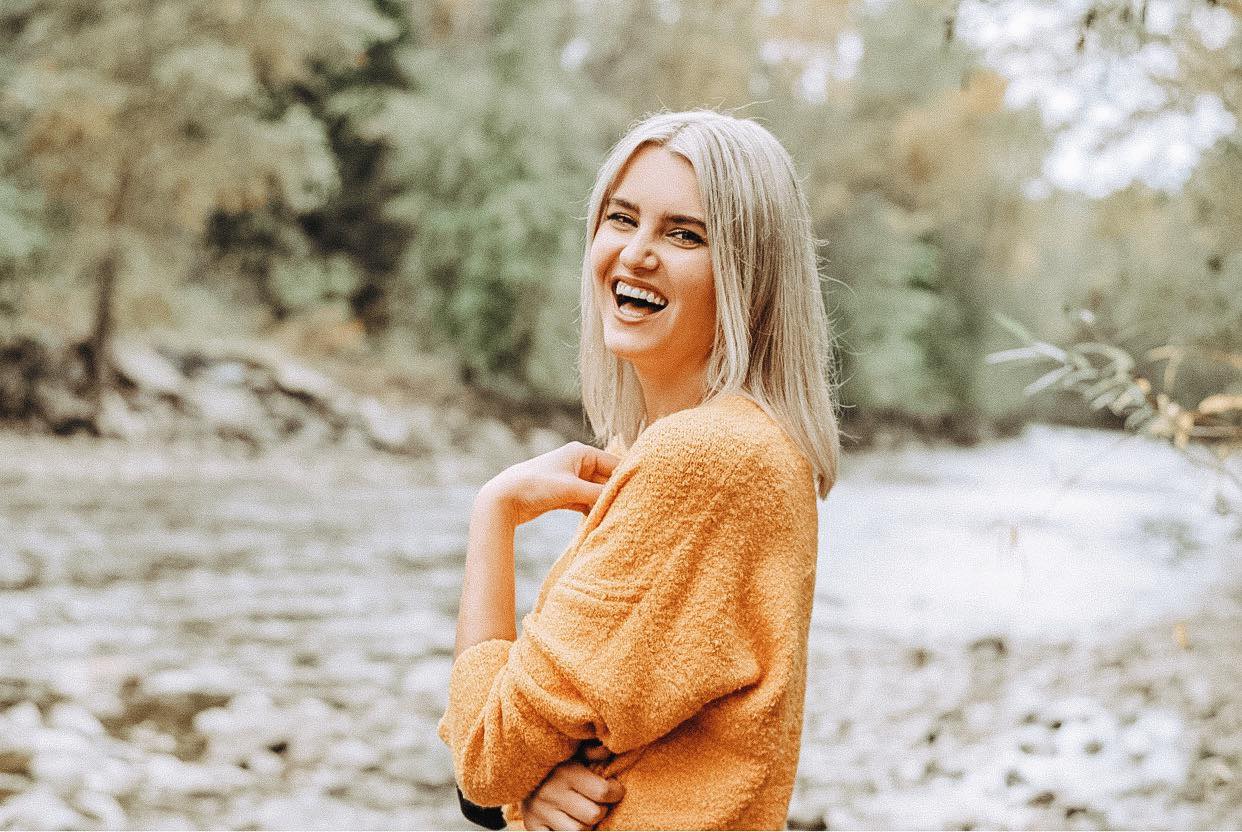 The "it" color for Fall is this mustard yellow! It is EVERYWHERE. Typically, people go for the muted colors for fall such as black, grey, and brown. But start throwing this color into your closet. Though it's yellow, it's not an aggressive yellow and can surprisingly pair with a lot!
---
Combat boots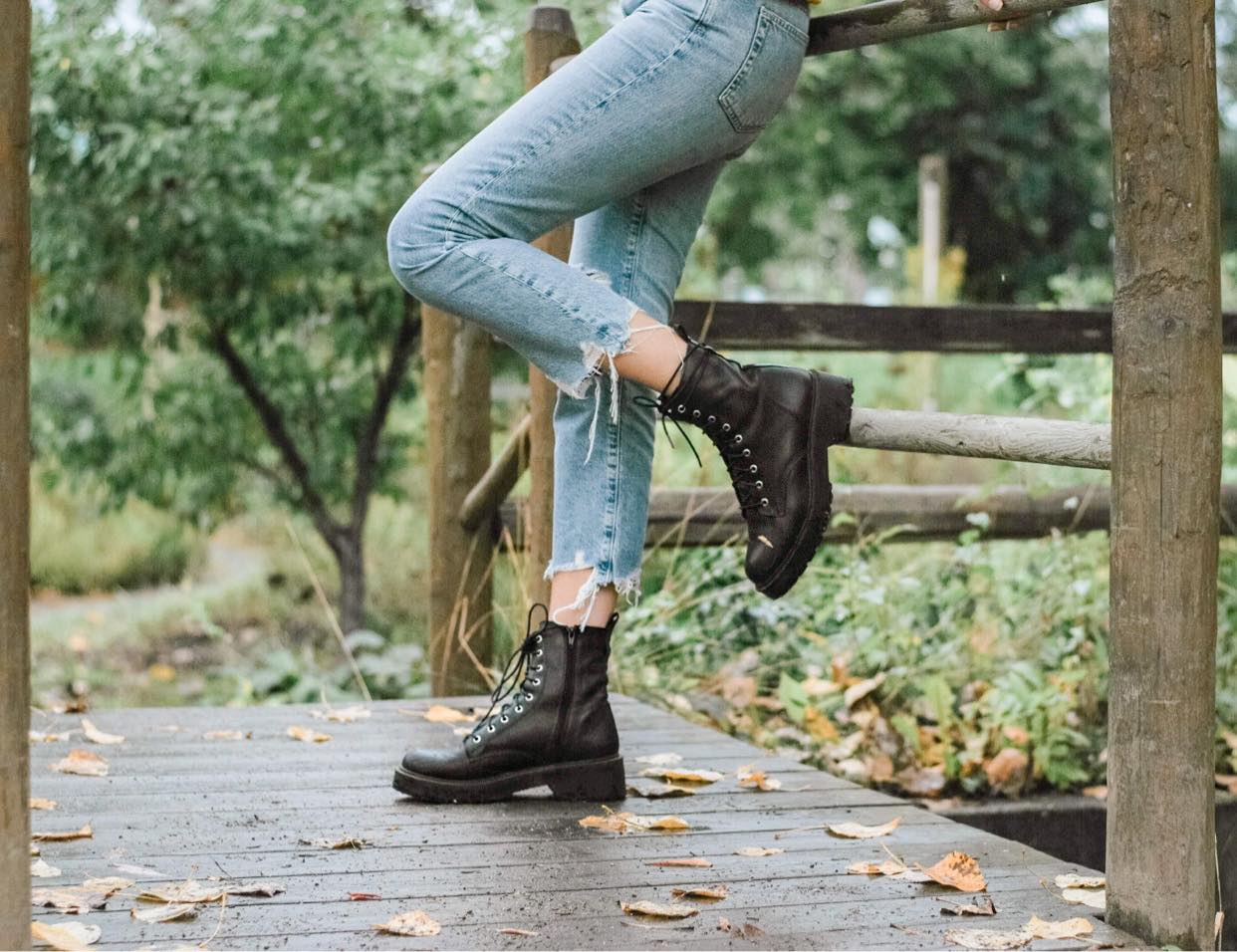 The shoe trend for fall are combat boots. They're chunky, they're comfortable, and best of all, they're stylish! I wear my combat boots allll the time. I wear them with jeans as pictured here, or I even pair them with the dresses you see above! They're so versatile and are a great contrast to a girly look.
---
Jean or denim anything
Jeans are an everyday staple that you can just throw on and walk out the door in! Pick one of the current jean trends such as distressed, short and cropped, high waisted, vintage, or even a jean dress and you're good to go!
---
And that's all ladies! Easy peasy! Fall is so versatile so you can get away with anything! Love you lazy girls 😉
-Jenna xoxo
All photos on this blog are shot by @eunoiainfocus and the jean dress photo shot by @storycatcher_photography