Cheesecake
It's February, aka love month! My guest for this month was travel and lifestyle blogger, @loewenlifestyle.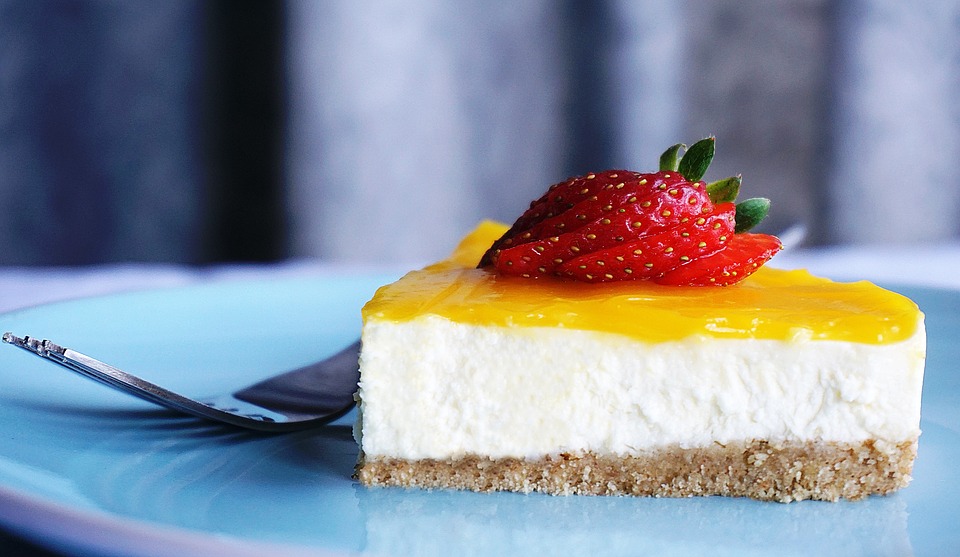 I thought what better than for us to review CHEESECAKE! I've only ever reviewed one another dessert since I've started For the Gram Restaurant Reviews which was creme brulee a couple years ago. The reason being, it's hard to review desserts! A lot of restaurants don't make their desserts in house but rather, get it shipped in from big food companies. Not that there is anything wrong with that, those desserts are good. However, I really wanted to highlight businesses that make their OWN cheesecake from scratch!
The beauty about cheesecake is that there are many variations. Non baked, baked, vegan, ricotta, and more. But essentially, cheesecake is a dessert consisting of one main layer that is smooth and creamy, and the crust. With New York cheesecake being a popular type of cheesecake, many assume that cheesecake must've originated from New York. That is actually false. Cheesecake was first founded in Ancient Greece! Now it has grown to be a popular dessert that you can find all over the world.
Before we begin the recap, Juliana and I talked about what makes a great cheesecake:
-texture: when you think of cheesecake, you think of a silky texture! You want it to be dense but light, at the same time.
-cooking temperature: cheesecake should either be serve chilled or at room temperature. Nothing is worse than being served a warm cheesecake or a cheesecake that is over baked or burnt!
-crust: the crust holds the decadent cheesecake together! It's easy to buy a pre made crust, but making one goes a long way and is so easy! Most cheesecakes are typically served with a graham cracker or oreo crust.
Here are the three restaurants we went to!
---
Antico Pizza
Our first stop for cheesecake was Antico Pizza! Traditionally, Antico is known for their wood fire pizza. But they also serve a killer non bake cheesecake called 'Miranda's famous cheesecake'. The presentation is very simple with it cut into square like pieces. It's topped with a scoop of cherry topping and made with a graham cracker crust. Texturally, the filling was super creamy and light, almost comparable to whipped cream. It was a very simple take on cheesecake but the perfect bite. Overall, Antico has a very classic take on cheesecake and perfect if you're wanting a late night cheesecake to go!
---
Bread Co
Our second stop was at none other than Bread Co! When I think of taking somebody out for cheesecake, Bread Co definitely comes to mind. Cheesecake offers a variety of cheesecake flavors; we were lucky to sample three of them! We tried their New York Strawberry, Death by Chocolate, and Caramel Apple Crisp. All of them were super tasty but my favorite was the New York Strawberry. Bread Co's cheesecakes are all baked so the texture is more firm! Their cheesecakes have both graham cracker and oreo crusts, depending which flavor you get. These cheesecakes were also more complex in the fact that some of them even had an extra layer of mousse! Presentation wise, all their cheesecakes were decorated beautifully and looked super professional. Definitely cheesecake to impress!
---
Bin 4 Burger Lounge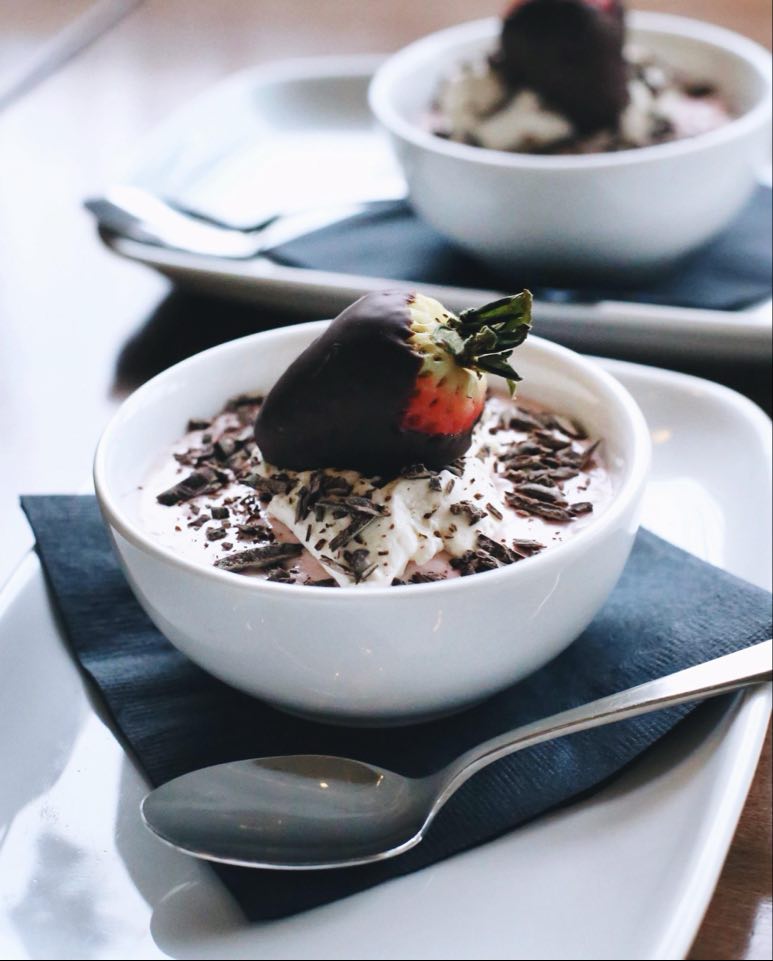 Our last stop for cheesecake was at Bin 4 Burger Lounge! What's neat about their menu is that Bin 4 rotates their cheesecake flavors every month. Depending on what time of year it is, they'll cater that cheesecake to what is in season! For this month, they had a Chocolate Dipped Strawberry cheesecake. Presentation wise, they took a modern spin with serving their cheesecake in a bowl! It reminded me of Antico Pizza's cheesecake with the texture being quite soft as it is a non bake version. What's nice about Bin 4's cheesecake is that it is super light in taste! It's not overly dense or heavy. And it's very convenient to eat out of the bowl as it doesn't fall part.
---
This concludes our cheesecake month! I forgot how fun it is to try desserts! All of the cheesecakes are AMAZING and so different.
Let me know if you try any of these cheesecakes! See you next month!
-Jenna xoxo