The Collagen Trend and Why I Love Nature's Fare
Many of you ask where I shop for groceries, supplements etc. and what I typically buy!
If you have been following me, you will have noticed that I have been working with Nature's Fare for quite some time now. Nature's Fare was one of my first partnerships as a blogger and I am so proud to be working with such a prominent company.
Nature's Fare is a long-standing health food store with several locations in BC, including Kelowna, West Kelowna, Penticton, Vernon, Kamloops, Langley and White Rock. From a multitude of supplements, organic groceries and an awesome deli and bistro, they also carry personal hygiene products, home items and snack foods. They really have mostly everything you need. Their staff are knowledgeable and never hesitate to assist you.
When I was younger, my mom bought groceries there often and all us kids were familiar with that "health food" store.  Now as an adult, it's one of my top places to shop. I know it's a store that I can trust in the quality of their products and the staff really do care about providing excellent service.
The older I get, the more I'm conscious of what I'm fuelling my body with. I appreciate that Nature's Fare tries to stock products that are organic, non-GMO, local, and sustainable!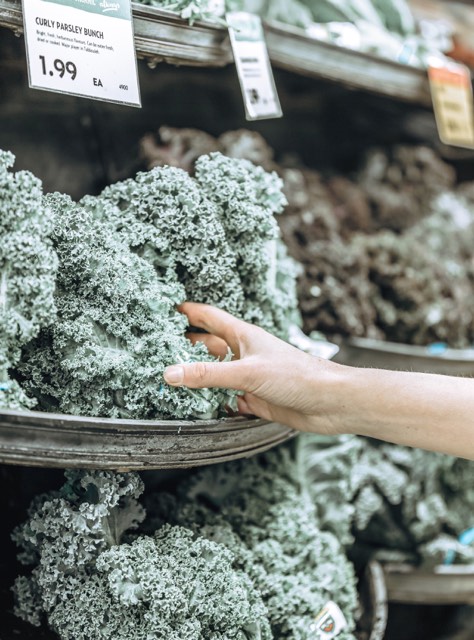 Do not get me started on their bistro. I am obsessed with their smoothie and juice bar. A lot of you ask which one I get. My favorite is the "Vibrant".  My other popular choice for snacks are their salad trays. They offer healthy, unique salads – perfect for a grab and go! If you want soups, sandwiches or more…they have that too.
Nature's Fare carries shelves and shelves of vitamin and herbal supplements. A product really in vogue right now is collagen.  Collagen is one of the most abundant proteins in the human body.  It is the main building block for connective tissue found in tendons, ligaments, muscle and skin.  Collagen can break down as we age. Bone broth is rich in collagen, but there are also supplemental forms derived from chicken, beef or fish.  The one I like is sourced from wild fish and is called "marine-collagen". You can dissolve it in water, but I take it by blending it in with my coffee, matcha tea, or a smoothie in the morning!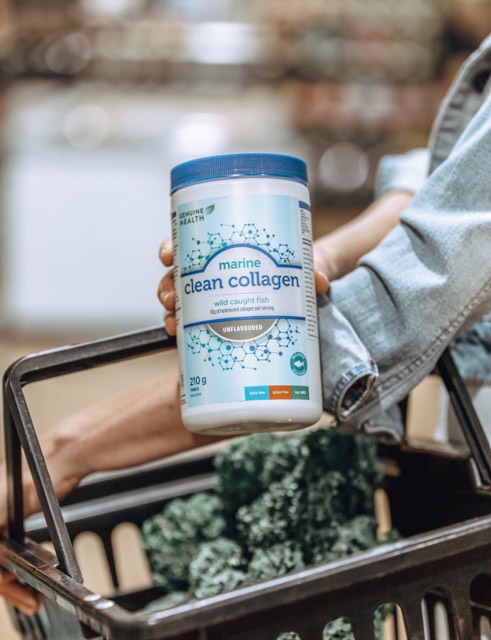 One of the biggest effects I have personally noticed from taking collagen are my nails! I used to get gel nails done for over five years and that process completely damaged my nails. My nails were brittle and would split all the time: I was so embarrassed. Taking the collagen has really strengthened my nails – now they grow super-fast and are healthy!
Other benefits from collagen are:
-relieving joint pain
-improving skin and hair condition
-increasing muscle mass
-helping brain, heart and gut health
And more!
Living a healthy lifestyle and taking care of yourself is so necessary! I know I can always count on Nature's Fare for providing me with the supplies and tools I need to maintain my healthy lifestyle.
Be sure to check out your local Nature's Fare! You might just run into me there 🙂
-Jenna xoxo
*All photos from this post were shot by One Peak Creative*