El Taquero – the mexican experience to your door
With Cinco de Mayo last week, I shared with you guys the amazing mexican food I had via take-out from El Taquero!
El Taquero is a local mexican restaurant in downtown Kelowna on Ellis Street.
"Crafted by Izzy, aka The Taco Maker, the tacos of El Taquero are inspired by the street side taco stands of Mexico City and include many family recipes. A mosaic of regions and flavours are represented on our taco board, as they are represented in the City."
I don't know about you, but that sounds like some serious mexican food. I love all types of ethnic food but mexican food is up there on the list for me. You can tell the owners Izzy and Marnie are so passionate about what they do as it comes through the flavors of their food and the vibe of their restaurant.
You may remember me talking about El Taquero in the past. I featured them as part of my #stuffwithsvetfishtacochallenge and they were actually the winner! I love their whole menu but I would definitely say their tacos are the stand out. If you missed that blog, check it out here.
If you aren't familiar with El Taquero, it's a happening little restaurant with a street side patio – perfect for grabbing a bite to eat in the summer time. If social distancing wasn't in place right now, their patio would've been packed and the place to be for Cinco de Mayo. But don't worry, even with COVID going on right now, you can still get your fix.
El Taquero is offering take-out and delivery during this COVID period so you can literally have El Taquero right at home! They have a vast menu ranging from burritos, quesadillas, tacos, enchiladas, bowls, hot sauces, and even margarita mixes. Let me show you some take-out kits I indulged in last week with some friends.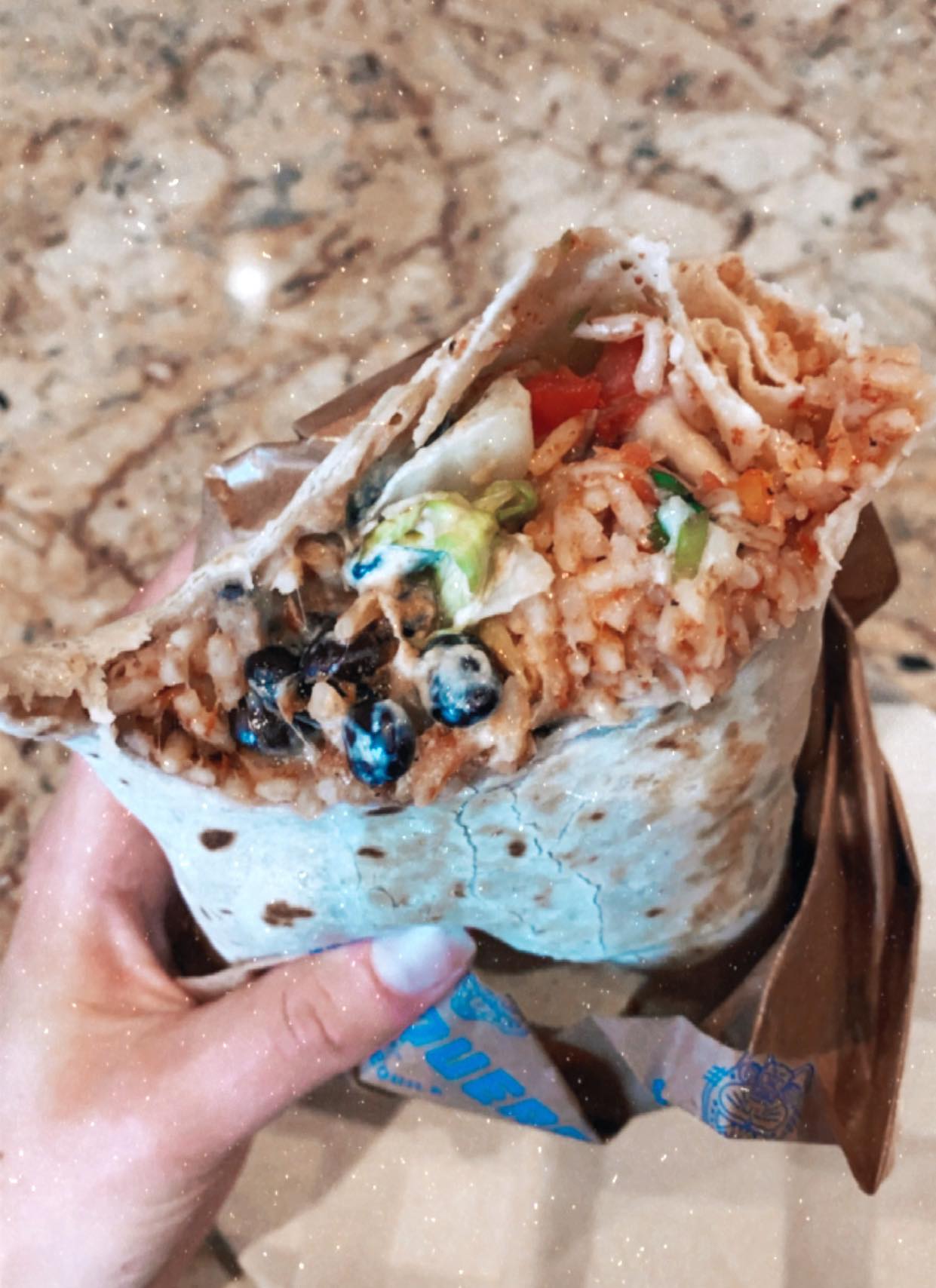 We started off with some of their famous margaritas. The two flavors we tried were Mango and Jamaica. The mix and the garnishes are all supplied; all you have to provide is the tequila. Both flavors were great but we were obsessed with the Jamaica one pictured below. The sugared rim made me feel like I was having it just like I would in the restaurant!
For an appetizer, we had their delicious pico de gallo and home made tortilla chips. Despite it being take-out, the salsa was still so fresh and delicious.
We then baked the fillings in the oven for the tacos. We chose fish and a cauliflower vegetable mix, but you can select the filling of your choice. All the instructions are clearly labelled so you don't have to do much work! One of my favorite things about El Taquero is their topping bar so it's great that you can bring that home with you. Mexican red rice, refried pinto beans, and the tortillas were all provided as well as their home made hot sauces and salsas. Check it out below.
Pictured here, I've made both a veggie taco and fish taco. I'm actually not a big fish person and was a little nervous to see how fish would taste via take-out. I was very impressed with how fresh it was – it tasted just like it does in the restaurant!


My friends and I were VERY pleased with the take home kits we received and would definitely order again.
If you're looking for authentic delicious mexican food, you can count on El Taquero. Even during COVID, they provide the freshest ingredients and bring their restaurant experience right to your door so you can enjoy their fine mexican food at home.
For the record, the take-out I ordered as seen here are the Take and Heat with cauliflower, a Take and Bake with fish, and some added sides such as chips and margarita mix.
Check out their online menu here and support local!!
-Jenna xoxo