Back Roads Brewery: it's all about the craft beer
The craft beer scene has really exploded! While Kelowna is home to several breweries that I love, Nelson, has one of my favorites, BackRoads Brewing!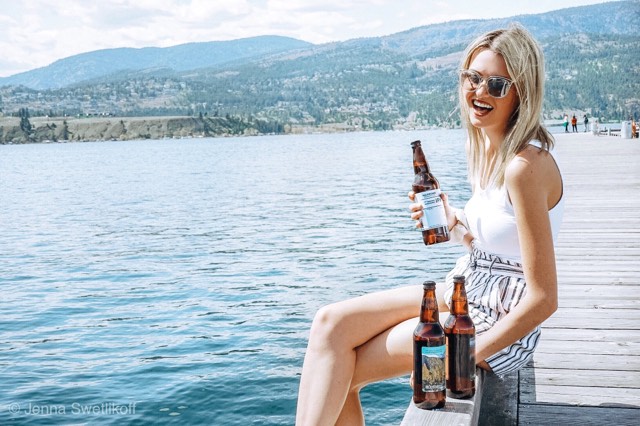 Situated in the heart of Nelson's Baker Street, BackRoads not only brews excellent beer, but also provides a great environment.  I love the chill and cozy vibe the brewery delivers, with their long, wooden, bench tables, making socializing with friends really easy.  In the summer season, they have an outside patio, so you can people watch, while enjoying a cold, frosty one.
There's a beer for everyone's palate at BackRoads.  Typically, eight different beers are available on tap, at any given time, to choose from. The beer is brewed onsite and then flows directly to the taproom up front. If you like a hop forward beer, go for the First Descent Northwest IPA.  If you're looking for something a little fruitier and tart, try the Blackberry Tarte Gose. I would have to say, my personal favorite is the classic Pale Ale, but honestly, everything is delicious!
Recently, BackRoads beer has made its way out to the Okanagan! So even if you aren't from Nelson, you can have access to this unique, craft beer.
Interested in purchasing BackRoads beer? Check out:
-BC Liquor Store (Orchard Park)
-Caps Liquor Store
-Metro Liquor
-Cask & Barrel
-Public Liquor
…just to name a few!
Enjoy!
-Jenna xoxo