Cranbrook: A Foodie's Dream
After high school, I was very fortunate to obtain a volleyball scholarship. Where did it take me, you might ask??? Well, for 2 years, it took me to the College of the Rockies, in Cranbrook, British Columbia. It was a wonderful experience and to this day, leaves me with fond memories.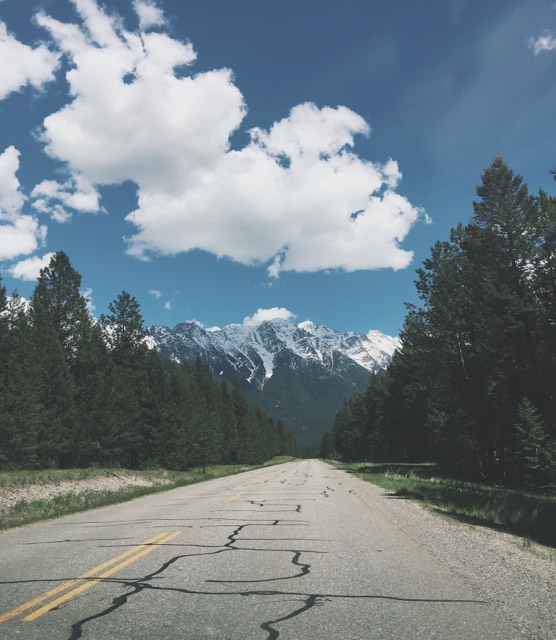 Cranbrook, considered the main hub of the East Kootenay region, is surrounded by the majestic Rocky Mountains. For outdoor enthusiasts, this is paradise. Did you know that Cranbrook is the sunniest place in BC?
Presently, I reside in Kelowna, but I go back to visit Cranbrook at least once a year. Why?! I love to visit my Cranbrook friends, take in the natural beauty, but one of the main reasons is the RESTAURANTS. I love good food and I know you all want to know where the finest establishments are. Let me share with you, some of my favorite spots in Cranbrook.
---
One of the first places I ever ate out at in Cranbrook, was Hot Shots. Hot Shots has a bumping atmosphere and is not only a restaurant, but a popular coffee shop. Their beverages have unique titles such as the "Hazelnut Zebra" and the "Grasshopper Hot Chocolate". They serve breakfast, lunch, and dinner and also have "grab and go's", if you're just passing through Cranbrook. It's located off the main "strip" but definitely worth the trip!
---
You guys know how much I love sushi, so obviously, I had to share with you my go to sushi place in Cranbrook – Sakura! Located in the downtown core of Cranbrook, Sakura is a great place to go for a stroll and to pop in for lunch or dinner. It has a super cozy atmosphere and their ingredients are fresh and presented beautifully.
---
Brunch anyone?! My favorite meal of the day is brunch, so I had to scope out a great breakfast and brunch place, while living in Cranbrook. The Cottage is a great little "hole in the wall", with their exterior painted pink (see above). The decor has a very homey, cozy feel to it. This isn't your Cactus Club or your big city restaurant. It's a mama/papa comfort food type of place. Everything is home-made, like their bread and potatoes, and their perogies are to die for. The best part, they serve breakfast all day, so if you're spending a weekend in Cranbrook, you can waltz out of bed at noon and head on over.
---
If you're looking for a place that uses locally sourced ingredients, check out Soul Food! I actually stumbled across Soul Food for the first time, during my last visit to Cranbrook. Back when I lived there, Soul Food didn't exist. They serve some really unique dishes and offer a lot of healthy choices, which I personally love. Soul Food also caters to vegans, vegetarians, and others, with specific dietary needs. The staff is super friendly and the whole environment is open and inviting. Local art and jewellery displays and even live music is often hosted at Soul Food too. Check it out!
These are some of my personal favorite restaurants but other great spots to check out are: That's a Wrap, Raw House, and Spice Hut in Cranbrook.
Whether you're passing through Cranbrook on your way to Alberta, or visiting Cranbrook for a weekend, be sure to check out these great food joints. They're all independently owned and provide excellent food, in their own unique environment. You won't be disappointed.
Enjoy your travels!
-Jenna xoxo