Nakusp: a place worth visiting
If you've been a long time follower, you'll have seen that I regularly visit small towns. You're probably wondering out of all places to travel to, why would I choose these small little bitty towns.
I have no desire currently to live in a small town but I love taking a break from my busy life in the city to get away to one!
This last weekend you would've seen on my IG stories that we went to Nakusp, BC. Nakusp is located about 3.5 hours away from Kelowna.
A few fun facts about Nakusp. The population is around 1,500 people with logging as the main industry. There isn't a single stop light in the whole town. They have a Save-On-Foods but beware, it closes at 7pm as well as everything else…we found that out the hard way lol! There are a only a couple restaurants to choose from (you can imagine this is shocking for me being a foodie :P). But everybody is super friendly! It reminded me of when you go to a Mexico all inclusive resort and the people are super nice to you and chatting to you and asking how you are. Or, it could be the fact that we were the youngest people there hah! We literally didn't see anybody our age or younger the whole weekend we were there. Regardless, we felt super welcomed.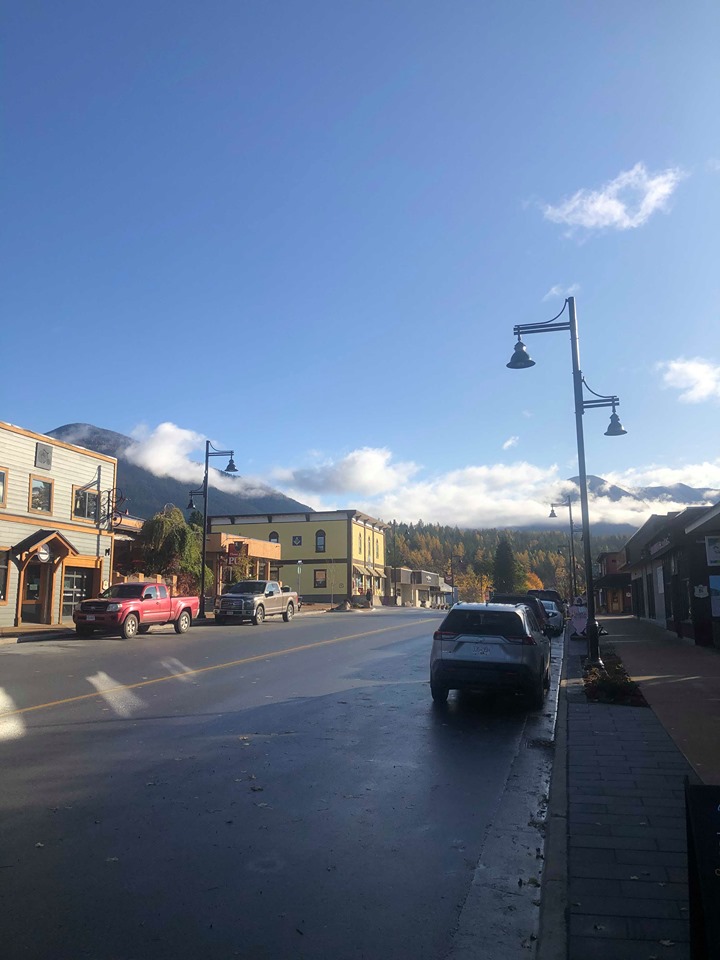 To get into the village of Nakusp, you have to take the Needles Ferry from Kelowna. It runs across Lower Arrow Lake and can take up to 30 vehicles.
I have stayed at several places in Nakusp. Last time we visited we stayed at the Lodge, which was great because it was in the heart of downtown so everything was walking distance. We've also stayed in the cutest Airbnb which was approximately a 15 minute walk to downtown and a two minute drive. This time around I stayed at the historic Leland Hotel. Below is the air bnb we stayed at last Fall.
We are coffee lovers so we were itching to know where the best coffee was. In the past, we've checked out What's Brewing on Broadway – they serve Kicking Horse Coffee and serve cappuccinos, caramel macchiatos, and most of the standard drinks you would expect from a coffee shop. Each morning I stumbled over in my pjs to get that fresh cup of java.
This time around, we stumbled across a new coffee joint called Mountain Top Coffee Co which serves Oso Negro Coffee, my favorite! It opened just this year and serves not only coffee, but great pastries too. I highly recommend checking this place out if you're visiting.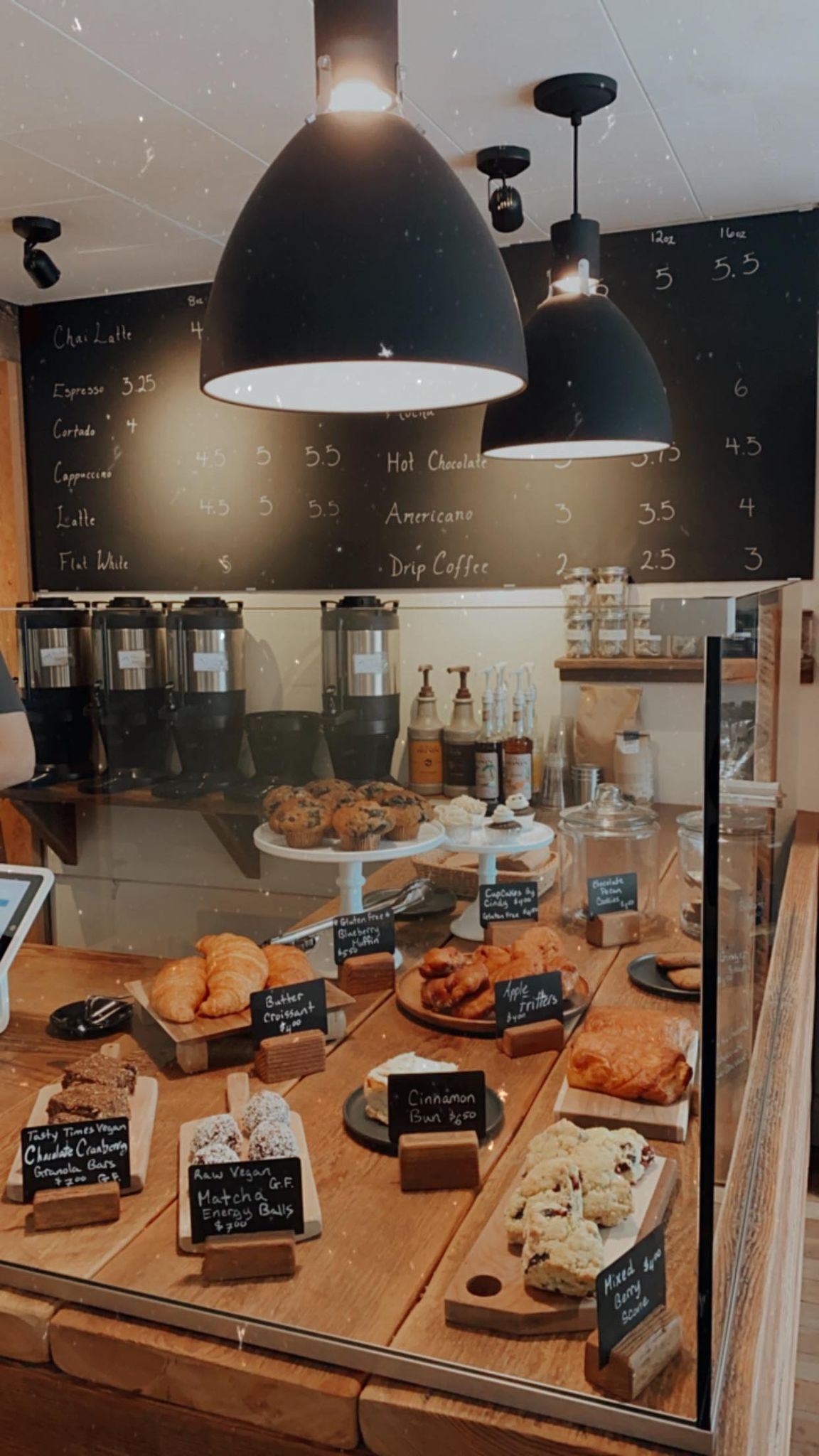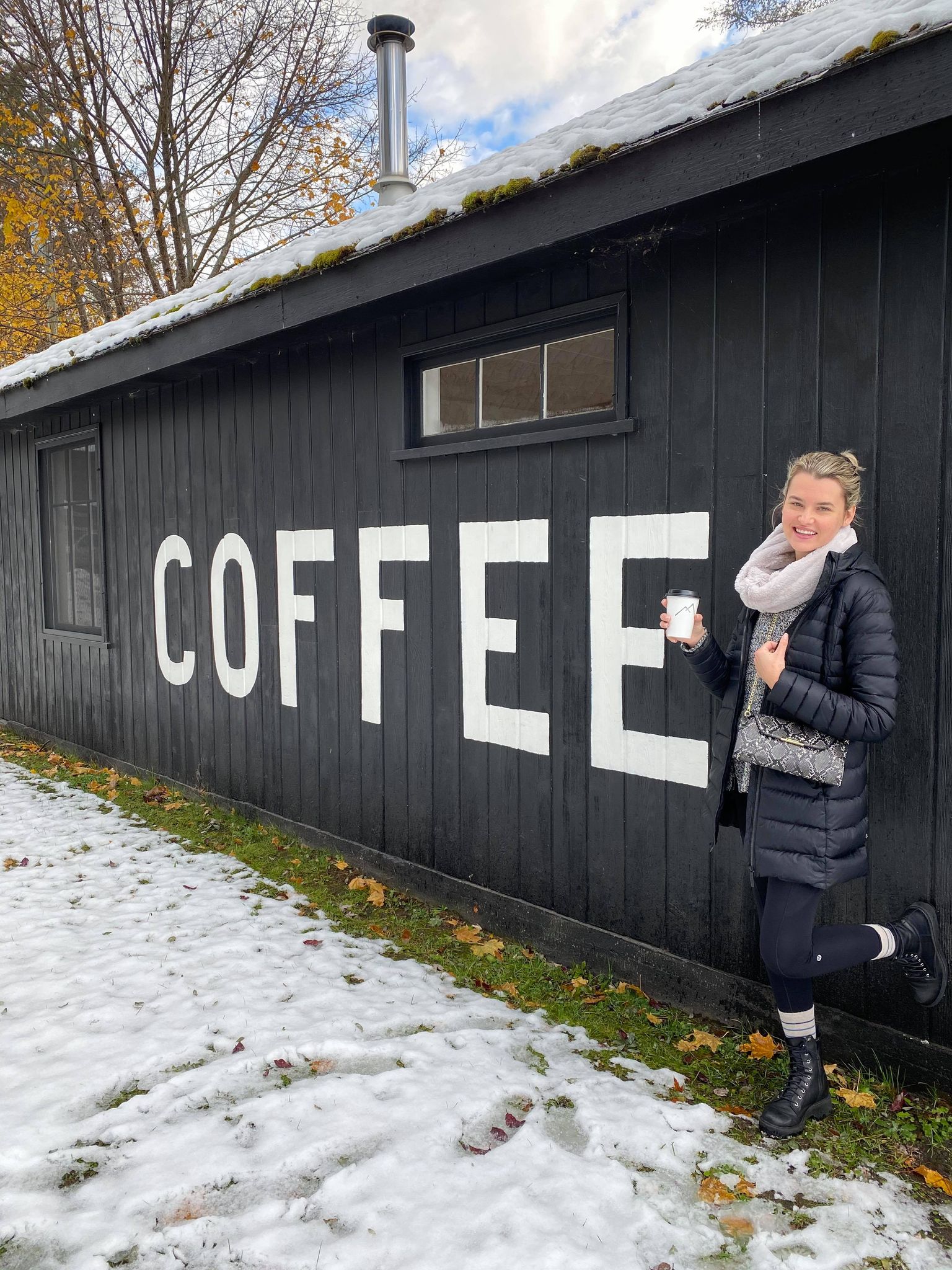 For breakfast we have checked out Broadway Deli Bistro in the past. I know coming to Nakusp to not expect gourmet meals, but let me tell you, I had one of the best omelettes I've ever had from here – the Mexican Omelette!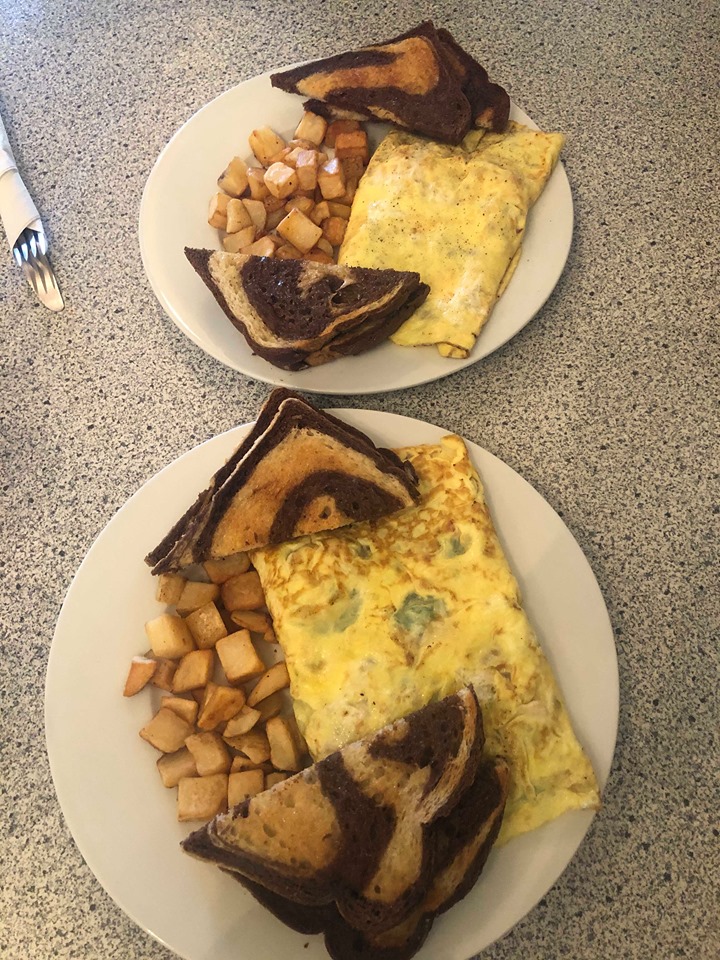 I always love taking a stroll downtown and popping into all the Nakusp shops. There is also a farmer's market in the summer time.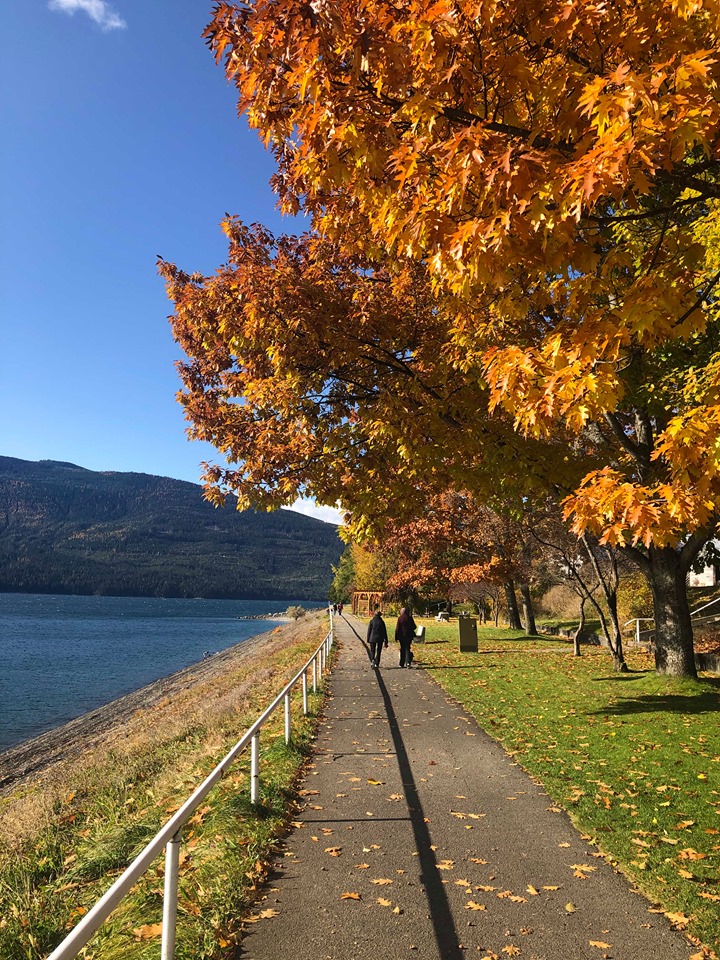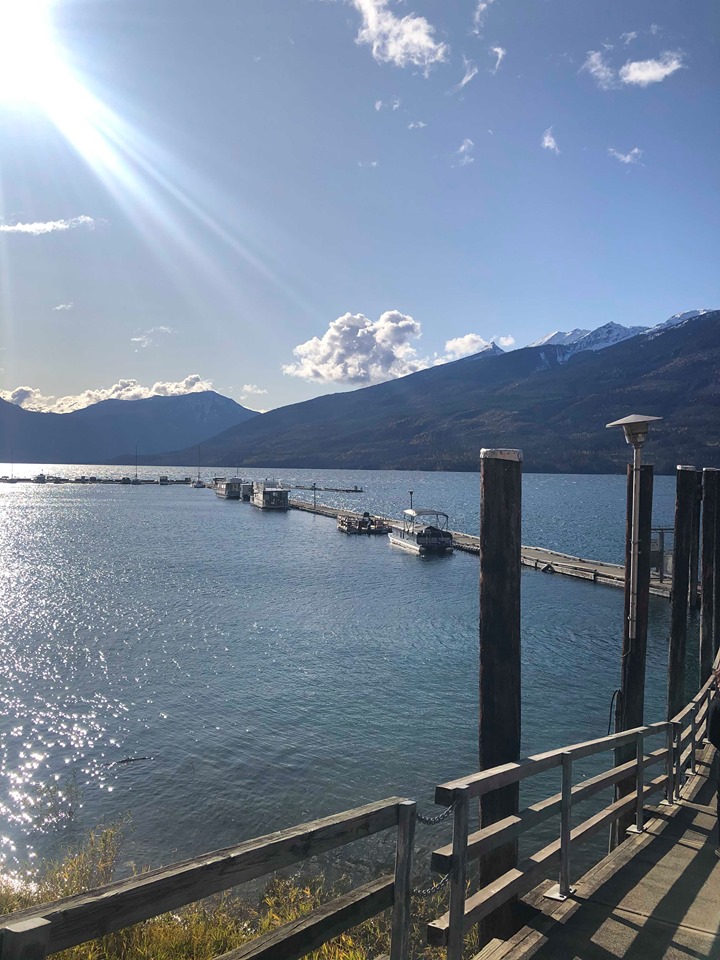 Nakusp's water front actually reminds me of Kelowna's (probably why I love it so much). The lake, the mountains…what could be more stunning than that.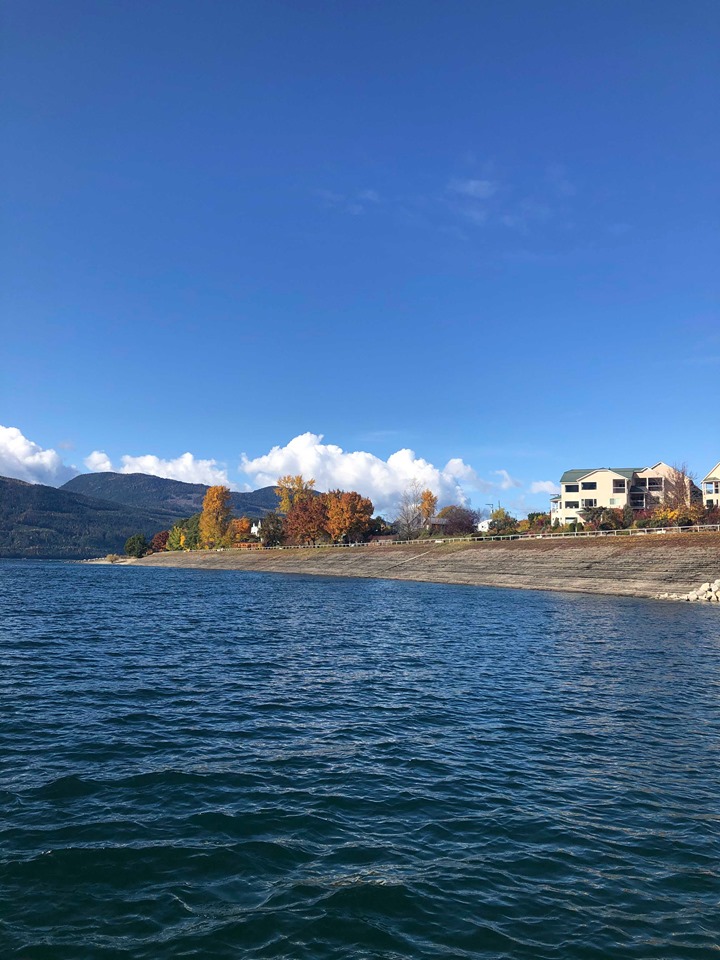 Naksup is also home to the oldest hotel in BC, The Leland Hotel. It's been in operation since 1982!! Talk about history.
Of course, we had to make our way to some hot springs. If you didn't know, Nakusp is known for being a hot springs town. I love visiting hot springs in the cooler months of the year. Nakusp is home to three different ones: Halycon Hot Springs, Nakusp Hot Springs, and Half Way Hot Springs. I've visited Halycon many times and been up to Nakusp Hot Springs. However this trip was the first time I've checked out Half Way. And boy was it a trek!
If you've read my hot springs blog post, you'll know that Halycon is one of my favorite Hot Springs I've been to. Each hot springs has its unique attributes. I love Halycon as it's situated upon Upper Arrow Lake offering a stunning view of the lake and mountains.
Each hot springs are rich in different minerals. Halycon Hot Springs' water contains high lithium content – lithium is known for antidepressant properties and help with neurological diseases such as Alzheimer's, depression, anxiety, among many others. Halycon is one of the few hot springs in the world where the water is still bottled and drinkable today.
Nakusp Hot Springs are located up in the Kuskanax Valley above the town of Naksup. Although I have never soaked in these hot springs, I have hiked beside them and seen them from the outside.
If you're looking for the full package, I would recommend Halycon Hot Springs as it has the more luxurious accommodations and a full service restaurant. If you're wanting something a little more rustic, Naksup Hot Springs are up in the mountains with cabin accommodations and is less expensive. It depends what kind of experience you're looking for!
Lastly, Half Way Hot Springs is even more rustic than Nakusp Hot Springs. These are non-commercial natural hot springs located down a service road in between Halycon and Nakusp Hot Springs. It's about a 11km drive and a hike down. I would recommend taking a truck or 4×4 vehicle!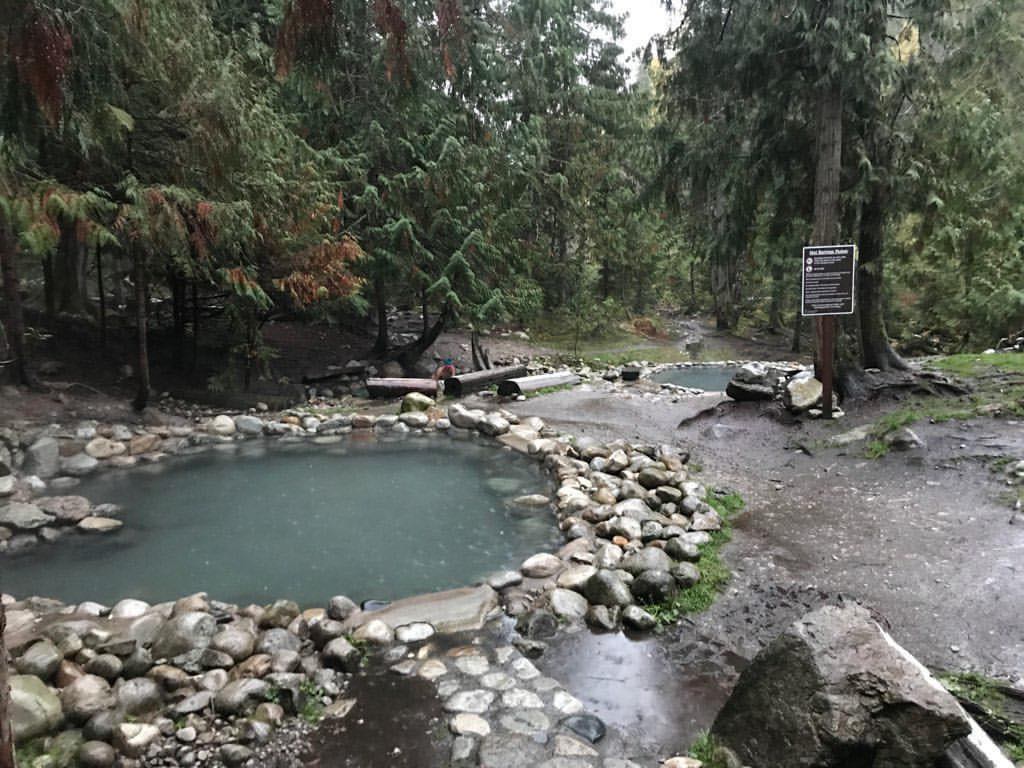 After a nice soak, we have dined at Kingfisher Restaurant at Halycon Resort in the past. Nothing beats gazing upon the beautiful view of the lake while having dinner. If you're looking for a restaurant that is more upscale and romantic, this is the fanciest you will find in Nakusp.
If you're looking for a great walk/hike, we have checked out Lone Creek Rest Stop to gaze upon a massive waterfall a few times!
We also made a quick stop at another waterfall just below Nakusp Hot Springs.
And lastly, we have hiked Kuskanax Creek Nakusp Hotsprings Trail which is located directly beside Nakusp Hot Springs.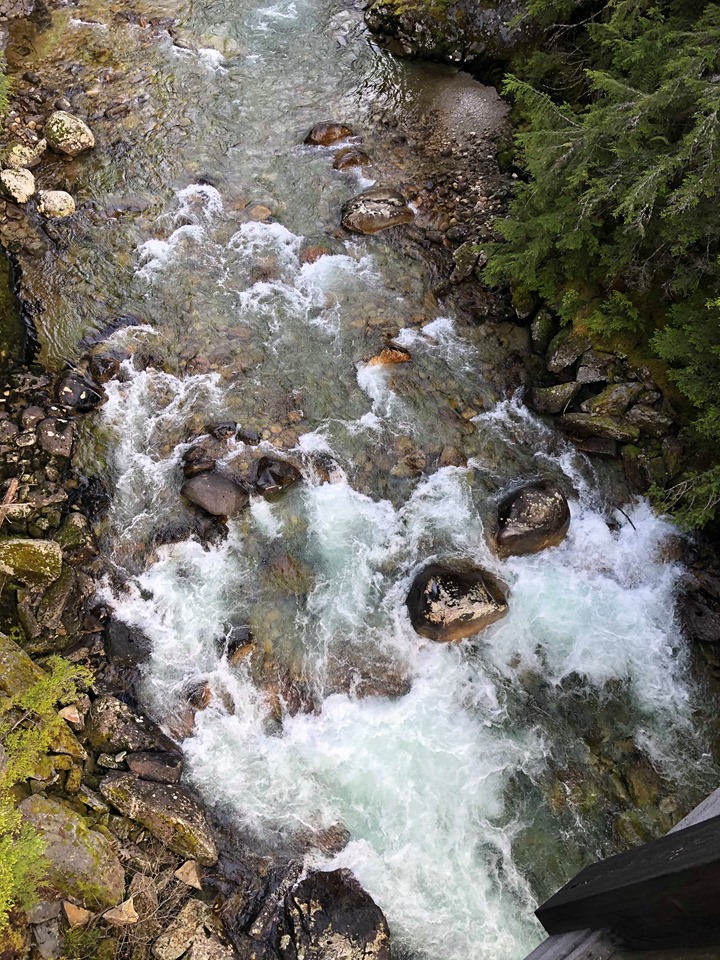 Nakusp is a very small, simplistic village. It's not busy, it's not pretentious, and there's not a lot to choose from. Which is exactly why I love to visit there.
It's so easy to get caught up in my "Kelowna" life. I crave coming out to the country and slowing down my pace once in a while. It's rejuvenating to the soul. Nakusp is scenic, has friendly people, and has three surrounding hot springs. I definitely recommend it as a place worth visiting.
-Jenna xoxo