Feb 6th – @basicwithbails
Today StuffwithSvet is featuring @basicwithbails. I've been following Bailey for a while, not only for her amazing food, but also for her rad photography skills! She can take a damn good picture of even the simplest dish. She is also super down to earth and real which I am always drawn to. Check out her feature below!
---
My name is Bailey Campbell and my business is Basic With Bails. You can connect with me on Instagram, Pinterest, and soon to be my website (launching in a few weeks).
I use Instagram in hopes to inspire others to fuel their bodies with great tasting food and make them feel their best! I believe in balance and finding what works best for you!
My favorite accounts are: @bromabakery, @rachaelsgoodeats, @leefromamerica and @kaitlynbristowe.
I follow @jennaswetlikoff because I love supporting other local bloggers, and I secretly hope that one day she will teach me how to do her moody, pouty model face…
Basic With Bails is a Health and Wellness blog mainly focusing on easy, delicious and healthy recipes! I try and make all my food photography look better than Megan Fox looked in the Transformers movie. 60% of the time it works every time.
The most important part of my business journey was realizing that you're never going to be 100% ready. Always go with the choice that scares you the most, because that's the one that's going to help you grow!
In 5 years I would LOVE to be running Basics With Bails full time, instead of a side hustle. I want to start doing more restaurant/cafe food photography for more spots around the Okanagan! I cannot wait to start shooting at some wineries (bring on the vino)!
In respect to standing out from other businesses, I like to think I'm kinda funny……………….. so that's usually how most people remember me!
To get through the worst times, I always think of that quote, "I'd rather be a failure at something I love than a success at something I hate". It really gets me GOIN' and helps me push through every time!
I think that @embodyyourstrength should be featured on #whosoutthere! She's a brand new blogger in Kelowna, all about disordered eating recovery and body image (which I think is such an important topic these days)!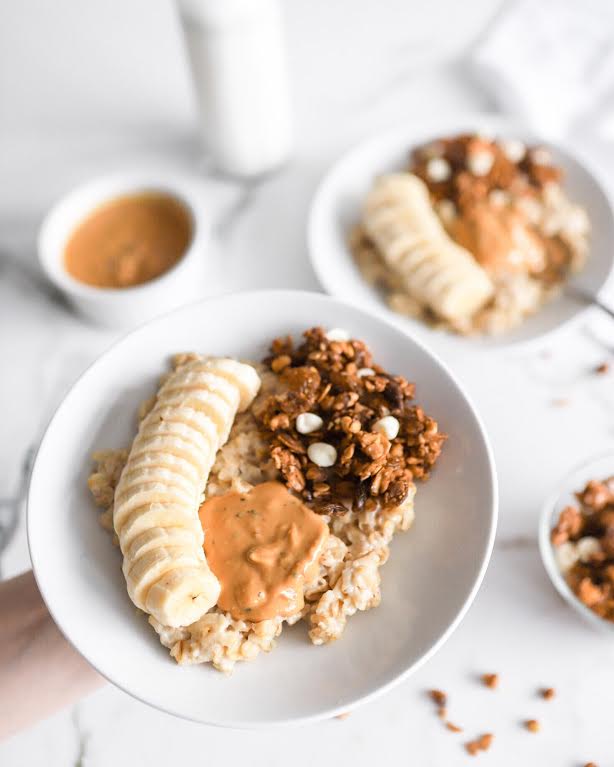 Thank you for having me on the #whosoutthere series!!!