Where to get your brunch on in Kelowna
Do you know what a millennial's favorite meal of the day is? BRUNCH! And if you know me, brunch time is by far my favorite meal and time of the day…I am the brunch queen! 😉
Let me paint a picture for ya. Imagine sleeping in and and then heading out for some beautiful breakfast food while indulging in 3-4 mimosas while doing so! And being 4 drinks deep and hungover in last night's clothes is socially acceptable! WHAT A TIME!
Kelowna has quite an impressive brunch scene so you really can't go wrong. I've rounded up some of MY favorite spots and their stand out items…check it out below!
---
White Spot is a chain restaurant but they're on this list for good reason, their benny! There are a lot of places that offer great egg's benny but White Spot is one of my all time favorites! It's classic, consistent, and served with endless smashbrowns. I've been going here for years!
Must try: classic eggs benny (I swap out back bacon for regular bacon)
---
I did a Eggs Benny Food Tour last summer for the best LOCAL egg's benny and I selected Oak + Cru as the winner. They make their hollandaise fresh in house every single morning.
Must try: any of their eggs benny (I always swap out the bacon)
---
They serve brunch all week but I would recommend their weekend hip hop brunch! Definitely make a reservation if attending on the weekend as they get quite busy. They have a lot of interesting choices, fun brunch cocktails, and vegan choices. Did I mention they do mimosa pitchers?
Must try: Andree 3000 is vegan benny, vegan yamwich, any of their bowls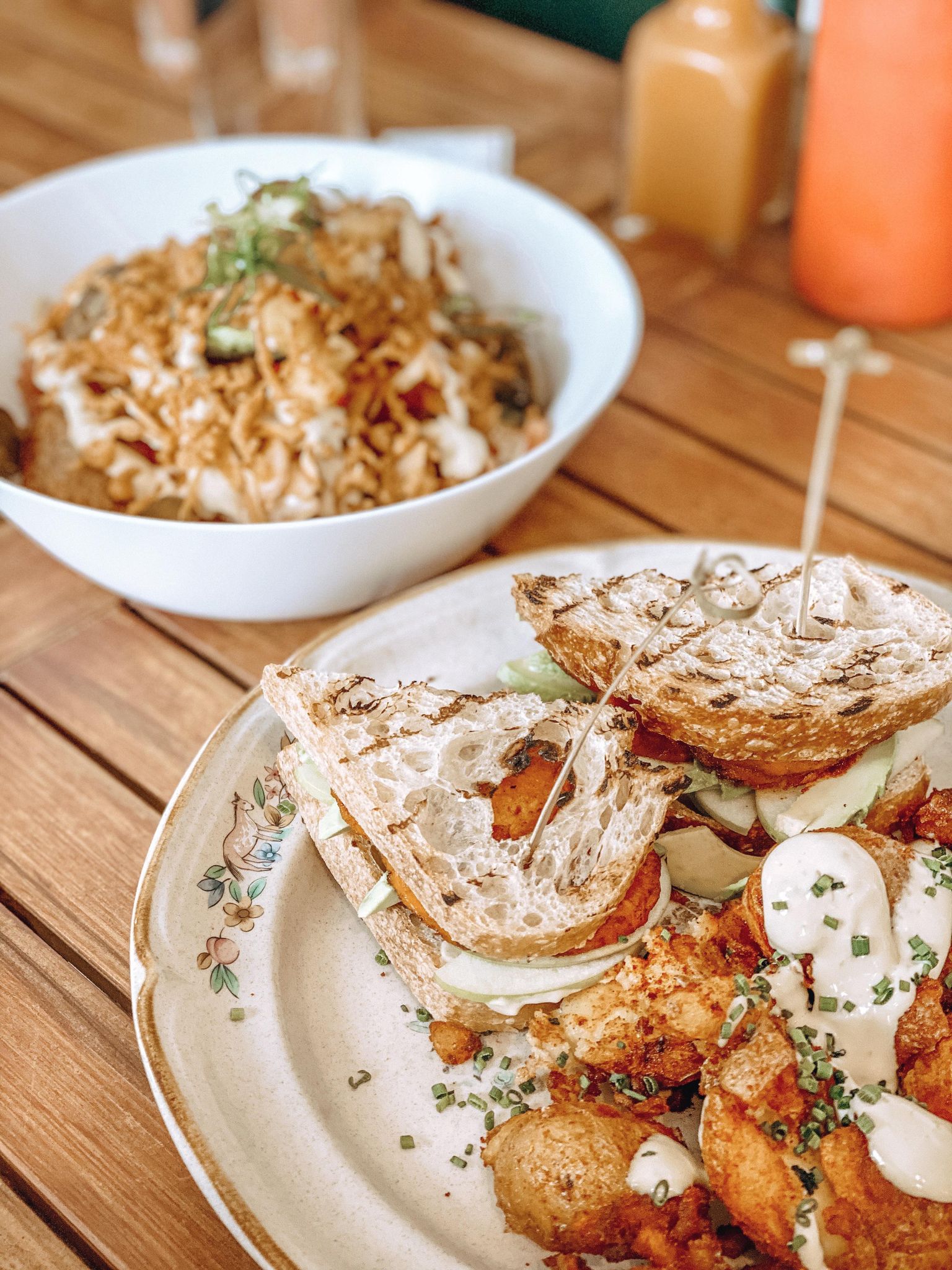 ---
Midtown only came out with brunch recently, but it's good! I love their veggie hash! It has so many veggies and is packed with flavor. I love ordering veggie hashes at restaurants but I find a lot of them quite dull. Midtown's thoroughly impressed me with theirs!
Must Try: Korean veggie hash
---
The Boh is a Kelowna classic. I love their huevo rancheros and their 'abohcado'. They were one of the stops of the Eggs Benny Tour.
Must Try: huevos rancheros, abohcado
---
It's a little bit of a drive to the Jammery but it's worth it! They home make their jam and serve the ultimate comfort breakfast food. It has a very homey atmosphere and was also a stop of the Eggs Benny Tour.
Must Try: All you can eat waffles, pesto eggs benny, scones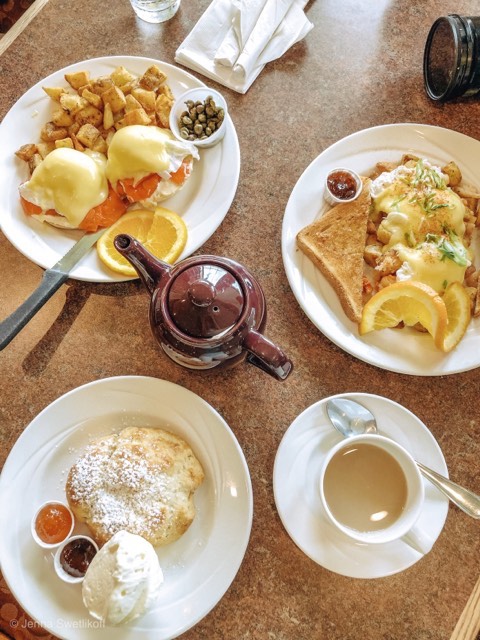 ---
Curious has a smaller breakfast menu and smaller portions, but their taste and presentation is on point. Grab some espresso and enjoy their avocado toast. It was the winner of my Avocado Toast Tour.
Must Try: avocado toast
---
This is the only other chain included on this list but again, it's worth it! Earls is the bombdotcom because they offer happy hour brunch! So if you go earlier in the morning, you can score some wicked prices and delicious brunch!
Must Try: Avocado Super Benedict
And lastly, two great plant based options are Naked Cafe + Frankie We Salute You! Frankie's had this great brunch bowl and Naked Cafe had this great tofu scramble but I don't see it on their menus since COVID and they both have limited menus now. So I don't want to promise they have those items but check them out if you're looking for great local plant based restaurants!
---
And there we have it! If you try out any of these brunch places, let me know! Send me a DM on Instagram 🙂
-Jenna xoxo