My Must Do's in Kelowna
***Please note: This blog post was published in 2019. I now have an updated 2023 version that is recommended to view here. 
One of the most asked questions I receive from my followers is: "where do I recommend to eat in Kelowna?" or "what fun activities are there to do?"
I LOVE answering these questions as I was born and raised in Kelowna and am on top of the scene out here. I've compiled all my favorites into one blog post.
Are you ready?
Let me share with you my MUST DO's in Kelowna: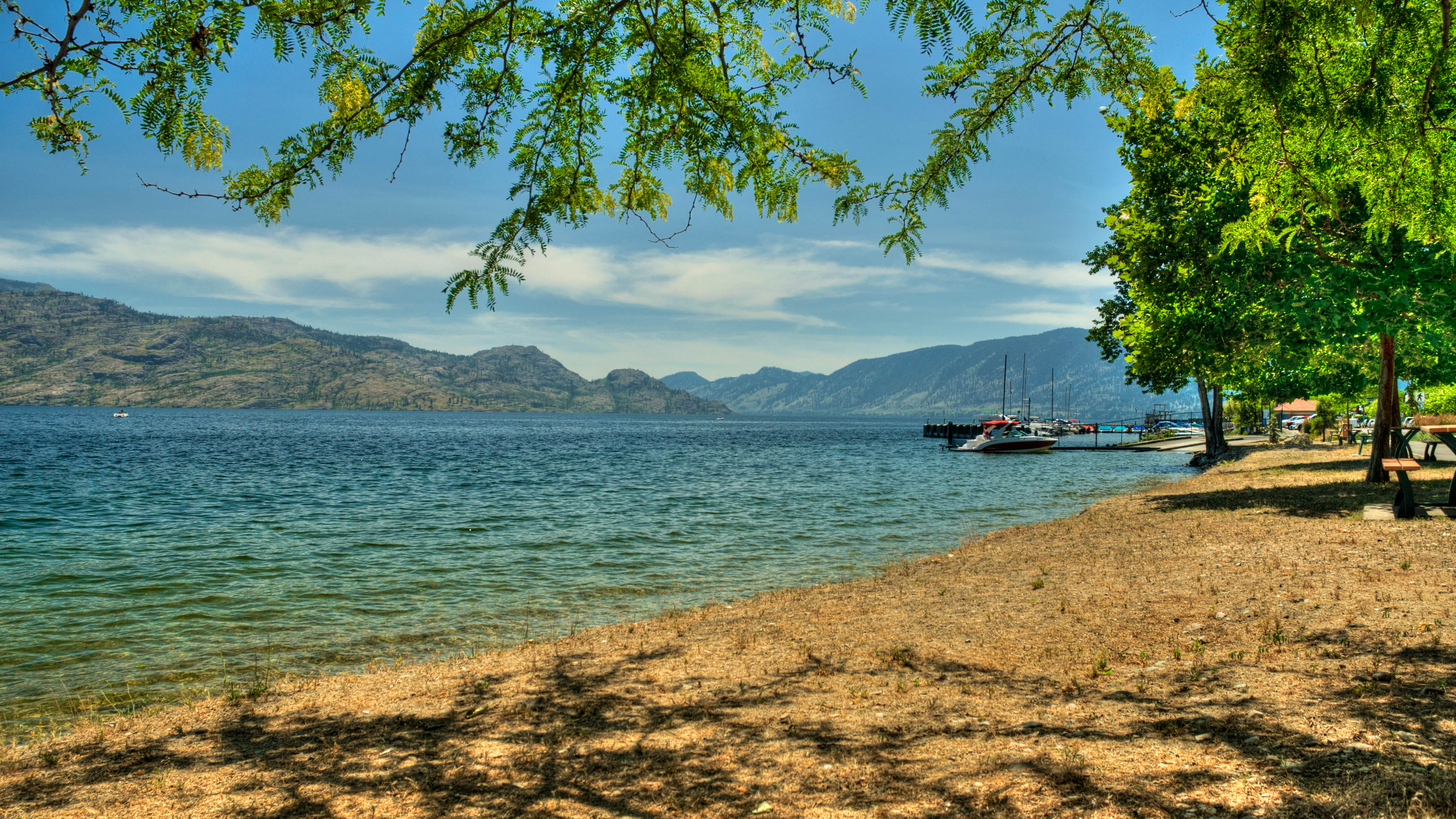 Favorite Eats
Breakfast/Brunch spots:
The Bohemian Cafe – favorite dish is the huevos rancheroes, great mimosas
Jammery – destination breakfast stop, comfort food, home made jam, all you can eat waffles
Krafty – Hip Hop Brunch, various bennies and breakfast bowls
Coffee shops:
Bean scene – several locations in Kelowna, my favorites are the Landmark District and Bernard, home made baking
Gio bean – awesome service, excellent coffee
Sprout – bakery/coffee shop, freshly baked bread
Ice cream:
Parlour – home made ice cream, generous scoops
Moo-lix – over 40 flavors to choose from
Vegetarian/Vegan spots:
Naked Cafe – home style comfort vegan food
Frankie We Salute You – vegetarian food using locally sourced ingrediants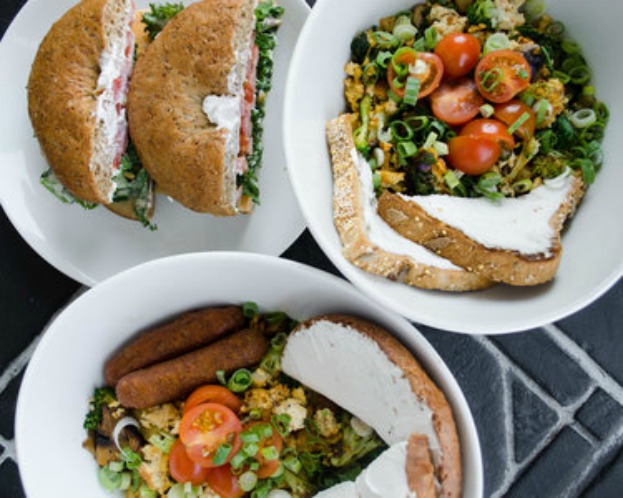 Pasta:
Mama Rosas – authentic italian food
Ramen:
Wasabi Ramen and Izakaya – flavorful ramen noodles
Fine Dining:
Raudz – multi-award winning restaurant
Water front Wines – named "best Okanagan restaurant" last nine years in a row
Home Block at Cedar Creek Winery – excellent wine and food pairings, gorgeous view
Pizza:
Dunnezies – monster slices of pizza, several locations in Kelowna, favorite is Lower Mission – huge backyard patio
Curious – wood-fired pizza
Laksa:
Mad Mango – super affordable, amazing broth
Basil Leaf – tons of veggies, coconut flavor
Burger:
Bin 4 – super gourmet burgers using locally sourced ingredients
Central – 'Best Burger' by Best of Kelowna
Indian:
Dawett – most authentic indian food with incredible flavor
Sushi:
Momos – incredible speed of service
Blue Tail – voted number one for sushi by Best of Kelowna
Dozo – affordable, friendly staff
Thai:
Thai Terrace – super fresh, big portions, lots of vegetarian and vegan options
Zabb – voted best thai food by Best of Kelowna
Mexican:
El Taquero – great fish tacos, salsa bar
YLW Tacos – taco truck
Latin Fiesta – sit down fast food authentic mexican
Greek:
Yamas – huge portions, belly dancing Saturday nights
Olympia – traditional greek food
Cocktails:
Fernandos – Avocado Margarita, otherwise known as "Number 34"
CRAFT – Twin Sales Raspberry Wheat Ale Beer
Cactus Club – Red Sangria
Central – Mr. Tea
Dessert:
Cactus Club – Key Lime Pie
Bin 4 – Cheese cake
Chocolate/Treats:
Karat Chocolate – high quality home made chocolate
Sandrine French Pastry & Chocolate –  macarons, cakes, pastries
For other favorite restaurants of mine, head over to my Food Reviews.
---
Favorite Activities
Wine Tasting:
–Naramata bench – Hillside, Red Rooster…
–Lake Country – Arrow Leaf, Gray Monk…
–East Kelowna – Summer Hill, Cedar Creek…
–West Kelowna – Quails Gate, Mission Hill…
Having lunch at a winery. Ordering a charcuterie board and sitting outside. Going on a wine tour bus.
Patios:
Kelowna has a lot of fantastic patios. I dedicated a whole blog post to it – check out my favorites here.
Parks:
Misson Creek Park – turtle pond
Myra Canyon Trestles – great for biking
Lavender Farm – rolling lavender fields, essential oils
For kids/family:
Wibit – water park on the water
Scandia Golf and Games – mini golfing outside, go-karts
Energy Plex – great birthday party place
Kangaroo Farm – kangaroos and other animals, located in Winfield
Hikes:
–Knox Mountain
–Pincushion Mountain
–Fintry Falls
Night Life:
Corral – country bar
BNA – preppy/hipster bar, bowling lanes
Shopping:
Alchemy – adorable home decor
Frakas – trendy women clothing
Blonde – bohemian, classic women clothing
Frock + Fellow – designer consignment clothes
Floating:
Enderby Channel – scenic, faster river
Penticton Channel – slower, right in the heart of Penticton
If you don't know what I mean by floating, check out this blog post I wrote about it. One of my favorite summer activities.
Drive in Movie Theatre:
Starlight Drive-In – In enderby, North America's largest drive-in screen
Farmers Market:
Kelowna Farmer's Market – local vendors, every Wednesday and Saturday across from Orchard Park Mall
Breweries:
–Kettle
–Tree
–Red Bird
–Barn Owl
Love hopping on some bikes and biking around to each brewery to have a flight of beer.
Movie Theatres:
Orchard Plaza – reclined chairs
Encore West Kelowna – old school theatre,  best popcorn
There we have it! Keep in mind these are just some of my favorites, Kelowna has a looot to offer.
Enjoy your time in Kelowna!
-Jenna xoxo